I am happy to welcome Susanna Finocchi for a third time at Ashtanga Yoga Mitte Cologne in Mai 2023 for an ashtanga yoga workshop. I know Susanna for many years from Mysore and i am happy to have her again in my shala in Cologne. I am sure you will enjoy the Workshop! Susannas Workshops are a beautiful mixture of Ashtanga, Chanting, Philosophy, Asanas & the best: a great knowledge & experience.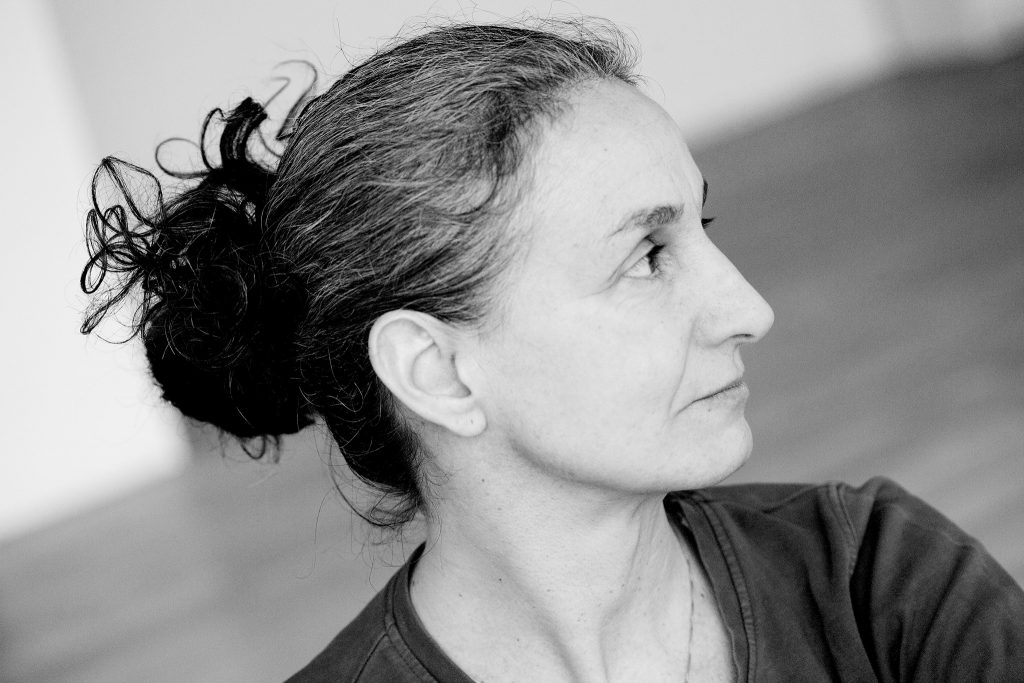 Susanna started practicing Ashtanga Yoga in 1993 and has thus practiced more than 25 years – 23 of them also teaching. She is together with Jens the founder of Astanga Yoga of Copenhagen https://astanga.dk/om-astanga-yoga and was the main teacher of the shala on Vesterbrogade teaching hundreds of students for almost 18 years . In her shala in Copenhagen she has hosted in 2006 Guruji, Sri K.Pattabhi Jois together with his daughter Saraswathi and his grandson R.Sharath Jois; in 2009 she has had the honor to host for 6 times, her teacher Sharathji, R.Sharath Jois.She made her first trips to Mysore in 1995 and '96 returning yearly since 2003 to KPJAYI, now Sharath Yoga Centre https://sharathyogacentre.com/. She was as a senior teacher invited to Sharathji's special courses for teachers in 2009 and 2014 also having the honor to assist SharathJi in the shala in 2019. Susanna has studied sanskrit at the University of Copenhagen which she also together with chanting and indian philosophy studies when in Mysore.Susanna now lives in Rome and teaches the Ashtanga Yoga method travelling in Italy and Europe.

Everybody who practices at least half primary is very welcome!
Ashtanga Yoga Workshop SCHEDULE:
Friday May 5th:
17:30-19:00 Led Primary & easy Pranayama
First Series with counting in Sanskrit. To attend a guided First Series timed by the counting in Sanskrit is a perfect occasion to learn the method of Vinyasa defined as a system of movement and breath, to eliminate the old bad habits accumulated in the time, to improve our own strength, stamina and concentration. For the teacher it is a very useful tool to immediately understand which is his level of practice of personal practice in order to help him during the following Mysore classes. Very useful to attend this kind of class
Saturday May 6th
08:00- 10:00 Mysore
10:00-10:30 Chanting – shanti chants and Japa
– breakfast break –
12:00-13:15 Yoga theory
Refering to the second sutra of the first chapter of Patanjali Yoga Sutra: yogash-chitta-vritti-nirodhah ||2||
योगश्चित्तवृत्तिनिरोधः ॥२॥
We will explore the meaning of Citta.
-tea break-
13:30-14:30 Yoga Asanas
Asana: the central part of the Primary Series (marichiyasana, bhujapidasana,kurmasana e supta kurmasana, garbha pindasana) is the richest of difficulties and in the meantime it is a good opportunity to improve our strength and flexibility. How to face these difficulties?
Sunday May 7th
8:00 -10:00 Mysore
10:00-10:30 Chanting: Shanti Mantra, Ganesha Japa
12:00-13:15 Yoga theory
We wil explore the 5 vritti or the way the mind works ,  5 Bhumi or states of the mind and a little introduction to 5 Klesha. All is connected.
We will continue to understand the vinyasa of some sitting asana
– tea break-
13:30-14:30 Yoga asanas
Asana: continuation and detailed study of the asanas
Price:
Full Workshop: 230.- / students of aym 210.- / Flatrateler 190.-
Coming soon: Download Registration Form with bank details!
You will get a booking confirmation via email.
Cancellation fee:
If you cancel your booking up to march 31st before the course fee minus 50.- can be refunded. When cancelling later no refund will be paid.